In order to access your EMR record as a parent, you can follow the steps below:
The Athletic Trainer will send the record to your email address. Click SIGN UP to create your account for the Go4 Medical Record dashboard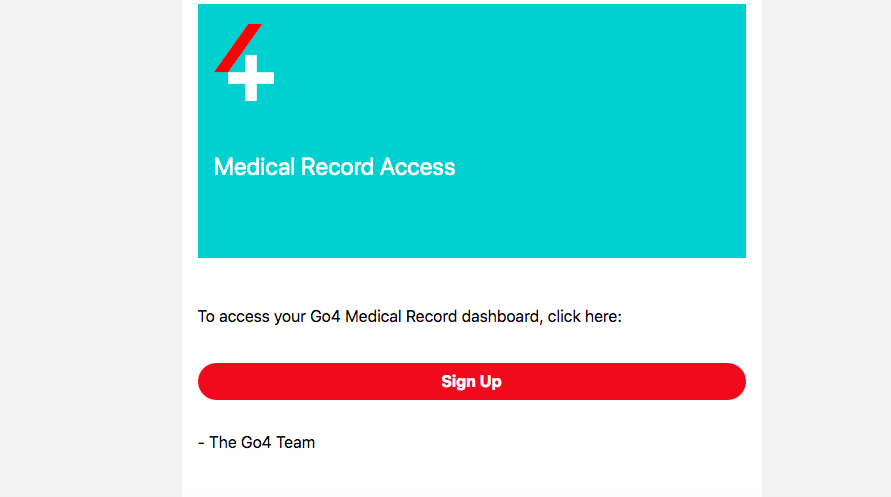 From there, fill in all the corresponding boxes to create your account. Check off the TERMS AND CONDITIONS box and create your account.
After creating your account, on the Go4 Medical Dashboard click on SIGN AUTHORIZATION

From there, click START in the top left corner to start signing the record. Once done, click on FINISH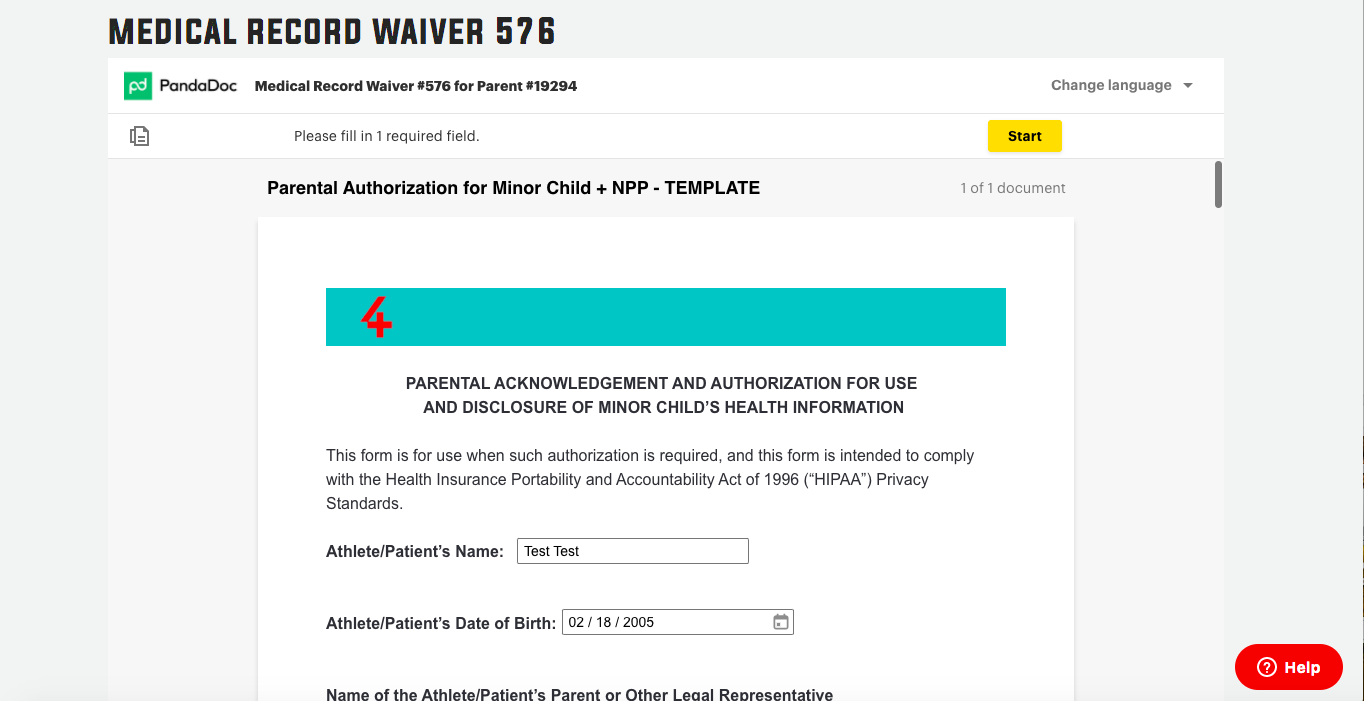 Once finished, you can now view and download the record by clicking VIEW AUTHORIZATION