It's simple!
Here are the steps you must complete before you can work your first job:
1. Download the Go4 app
2. Tap Sign Up Here at the bottom and begin filling out your profile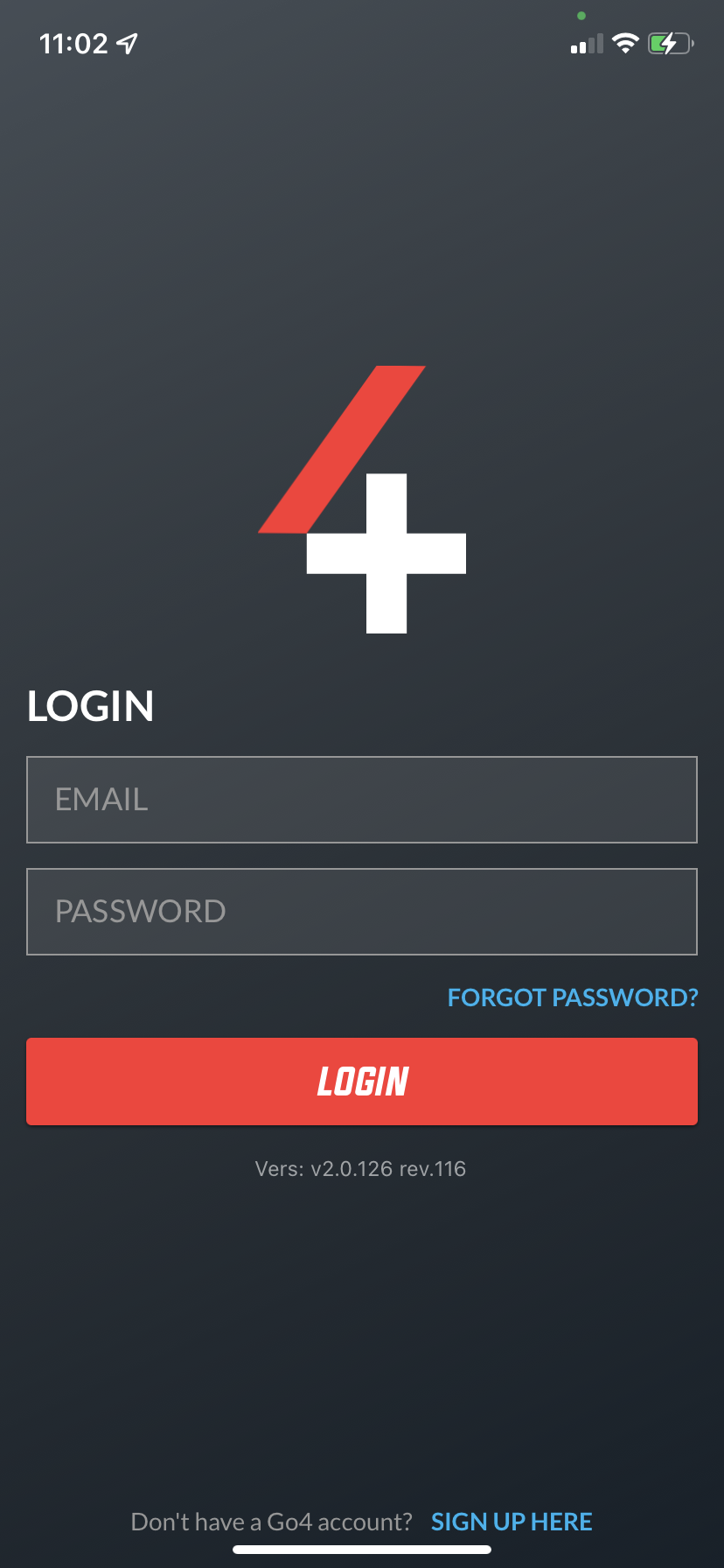 3. Complete your Job Preferences so Go4 can recommend jobs For You!
3. Add credentials to complete your profile
>> Required Credentials for Athletic Trainers
You are required to upload your National & State credentials along with your proof of Proof of Professional Liability. If you don't have PLI, you can

Purchase PLI directly in the Go4 app.
4. Connect a bank account to get paid directly
In order to confirm a job and get paid for working, you must connect a valid bank account. This is very easy to do! All payments are processed securely through Stripe.
Follow these simple steps:
Login to your Go4 app
Click the upper left-hand corner hamburger icon (3 horizontal lines).
Click Payment Info.
Add your bank account information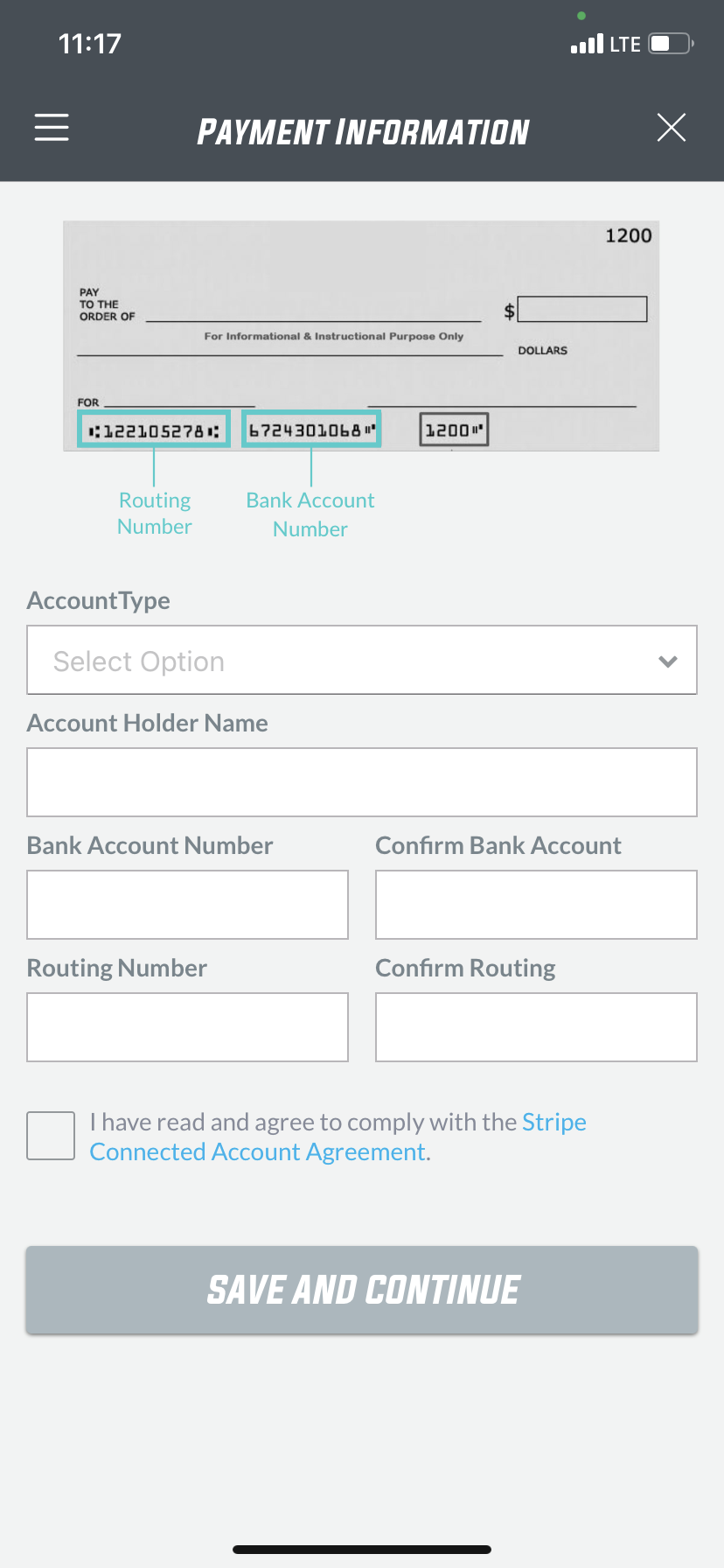 5. Stripe Verification
After entering your bank account, you will be prompted to Verify Your Stripe Account. Go4 partners with Stripe for secure financial services.
1. Click VERIFY
2. Enter the displayed Personal Details, and click CONTINUE: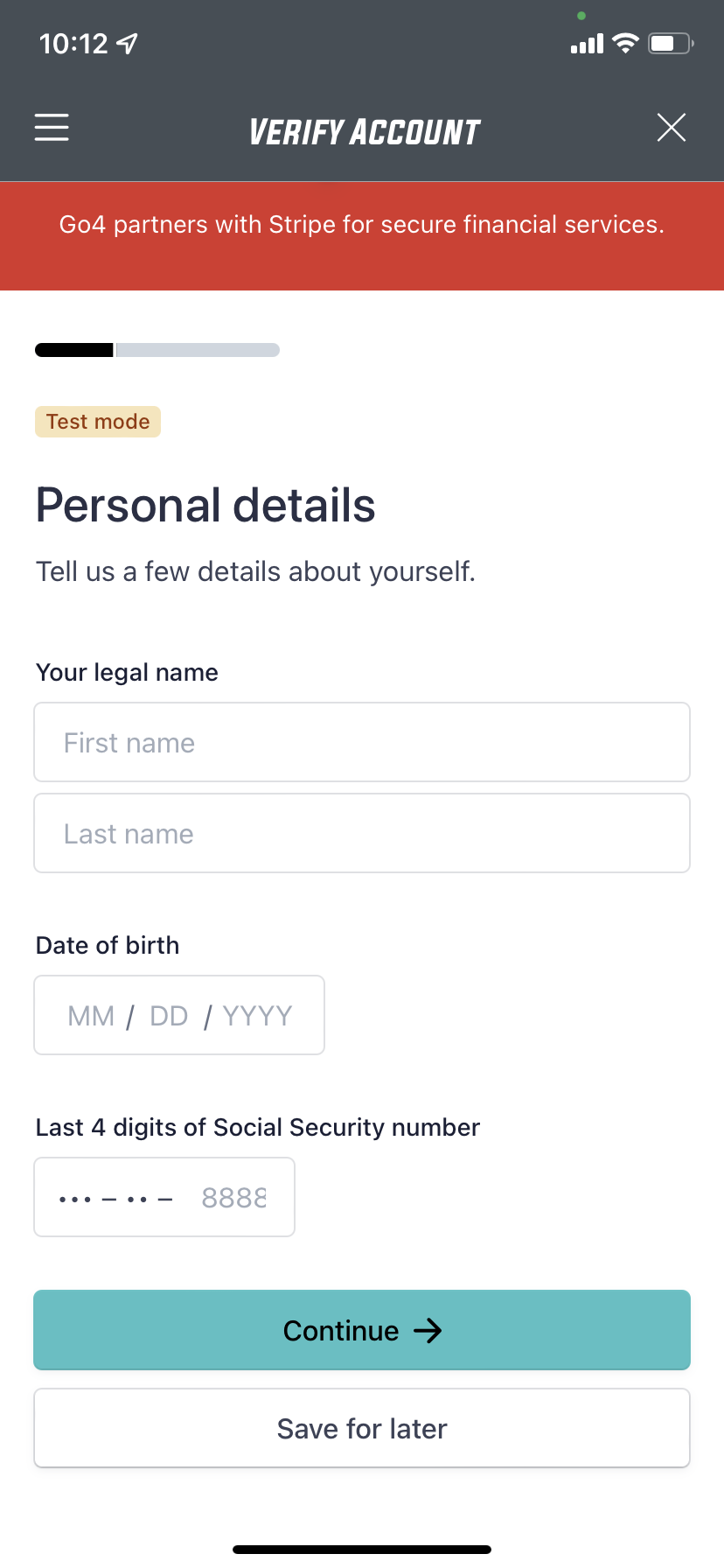 Review your details on the next page. Once you are verified, hit SUBMIT at the bottom.
You now have all the necessary credentials needed to apply for jobs! Click here to learn more.