What is an Emergency Action Plan?
An Emergency Action Plan (EAP) is a detailed yet flexible plan for when catastrophic injuries or scenarios occur. An EAP insures that an emergency response is rapid, appropriate, controlled, and precise. EAPs should be reviewed by all staff on-site including Athletic Trainers and all local emergency medical services
Creating an Emergency Action Plan and Optimization
When creating an event, the third step is the Emergency Action Plan (EAP). You will be able to generate a plan based on the job's location or upload your own EAP.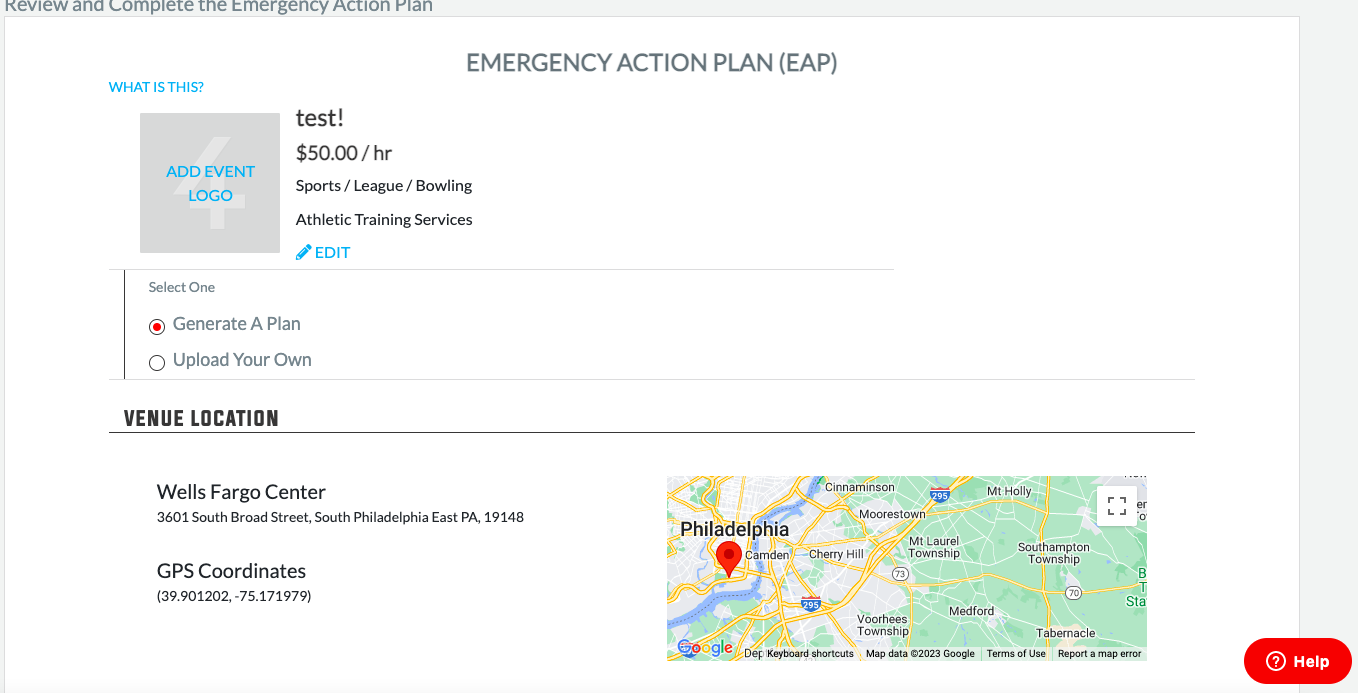 The EAP will autogenerate the nearest Emergency Services locations including:
Hospital
Police Station
Fire Department
You can decide to keep the autogenerated locations, or you can click EDIT and select the one you would like to choose.

Under CONTACT LIST, simply enter the role (ie: tournament director, coach, athletic director), name, and phone numbers of all personnel at the venue that the healthcare professional may need to contact in the event of an emergency.
For Emergency Equipment, select the equipment or supplies that will be on-site, and where to find them.
For Facility Specific Instructions, please enter any safety information that is specific to the facility or not clearly demonstrated on the venue map. This could include ambulance access points to each field or building, lightning-safe shelter instructions, inclement weather plans, or other similar information.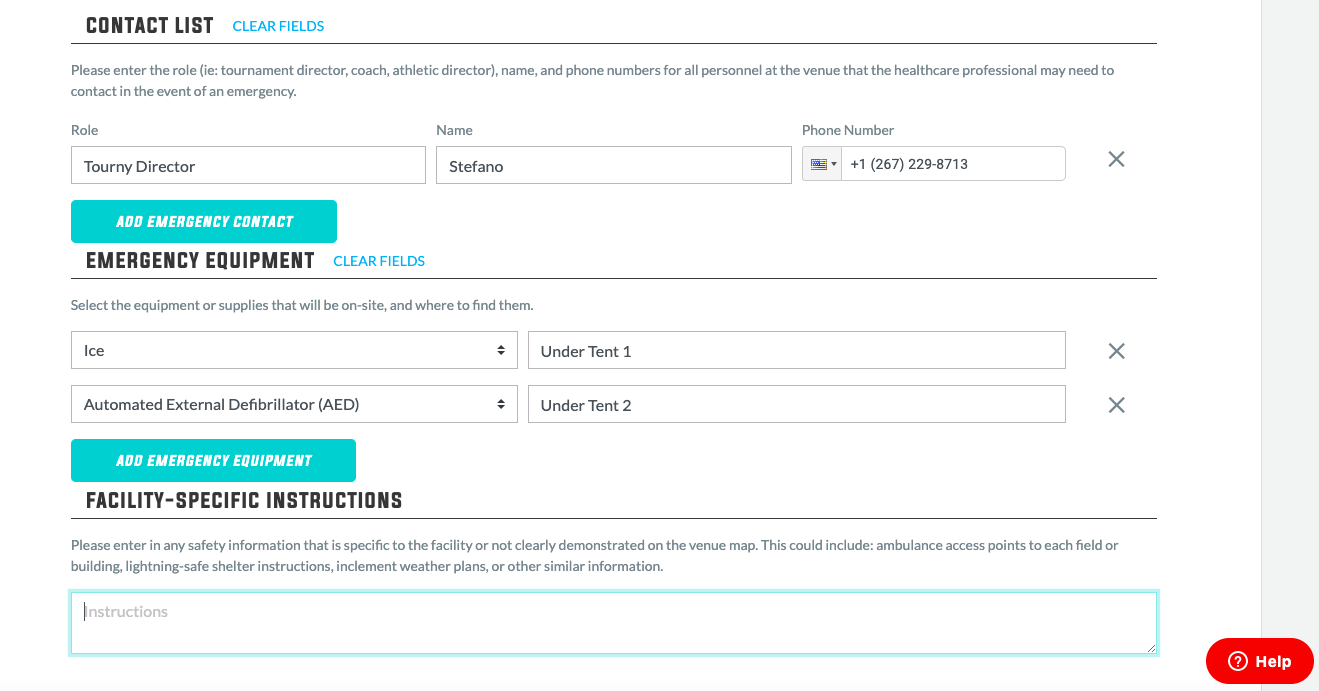 At the bottom of the EAP screen, you will be able to click Save and Continue which optimizes your EAP!
What Happens if I select "Skip" instead of "Save and Continue?"
If you click "Skip" this will not optimize the EAP and you will receive an alert pop-up that you are skipping the EAP. On the final page of creating an event, you will see that the EAP is not optimized. After posting the event the EAP will remain incomplete. You will be able to optimize the EAP on your dashboard screen after your event is posted.

This is the section of your dashboard indicating that the EAP is not optimized. By clicking the event and then clicking the red EAP button, you will be directed to edit your EAP. At the bottom, you will be able to click submit which will optimize your EAP.