Payment Methods for Job Posters
To post a job on Go4, you must connect a payment method to your account. You will NOT be charged to post an event, you are only charged for the shifts that are worked.
We accept all major credit cards: Visa, MasterCard, Discover, and even American Express!
We also accept ACH Bank Payments.
For a new account, you will be prompted to add a Payment Method while posting your first job.
All transactions must be handled through the Go4 platform
Go4 saves you time, effort, and money. It's much more efficient than paying via cash or check.
All payments are automated through Stripe, our payment processor.
Additionally, we handle all tax forms so you can stop collecting W-4s, stop mailing checks, and you will never have to chase anyone down at year-end to issue 1099s for any other tax purposes.
When am I charged?
You are never charged to post a job, you are only charged for jobs that are worked.
Your bank account or credit card will not be charged until after a job is complete and only for the shifts that were worked. Within 48 hours of the job's end time, the payment will be deposited directly into the healthcare professional's bank account.
Edit your payment information anytime
Even after your event is posted, you can make edits to your payment source. If you want to edit your payment source at any time, login to your account and click on your name in the top right. Then click EDIT PAYMENT INFORMATION: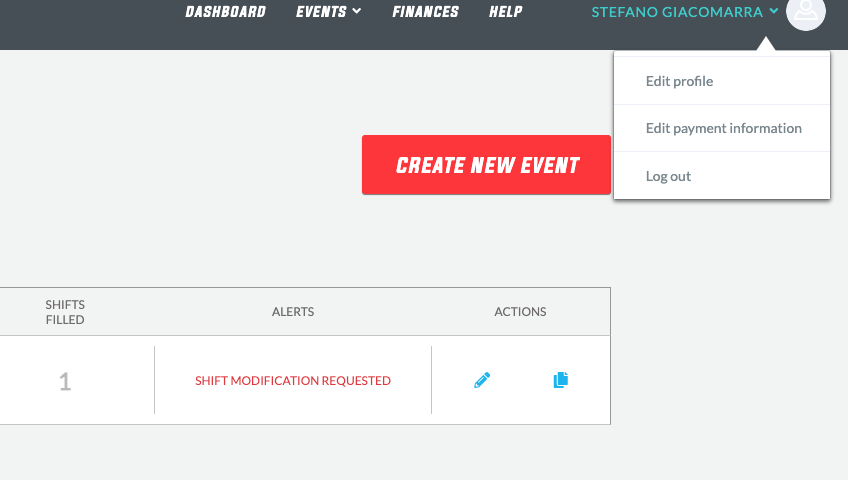 From there, you can choose to edit your payment information. Should you want to edit your existing ACH bank account/credit card, click UPDATE PAYMENT INFO. Should you want to switch your payment type, you can do that here as well.
Make sure to hit UPDATE PAYMENT at the bottom right, which will turn the color red after you make any changes to your payment information.
You can also make edits to your Billing Information as well: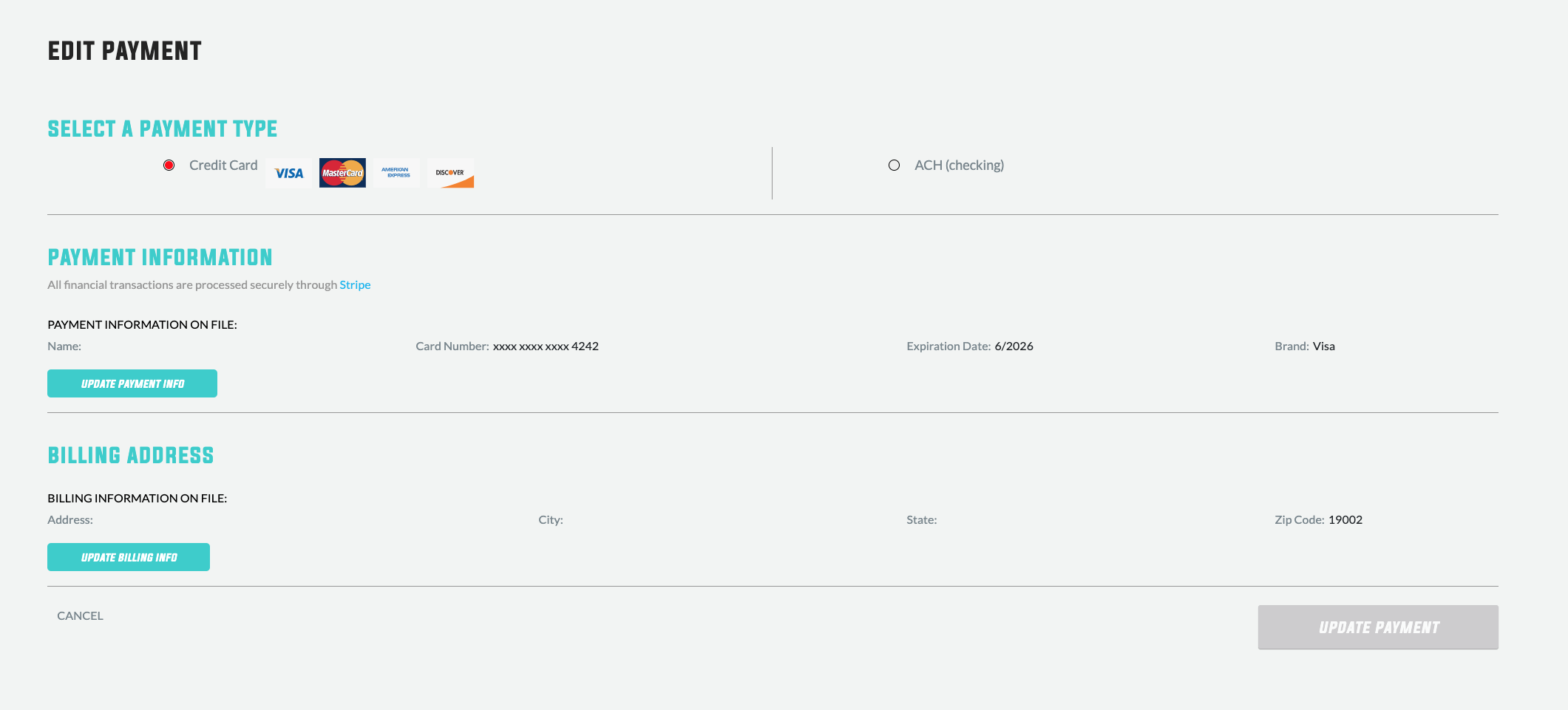 *Service fees for job posters on the Go4 platform are 12.5% for hiring athletic trainers and 17.5% for hiring registered nurses. Starting in 2024, the rate will be 17.5% for both ATs and RNs. *Please note that utilizing an American Express credit card will increase these fees.