Checking In to a Job
On the day of your event, don't forget to check-in to the job on the Go4 app! The check in process is what triggers your payment through Go4. If you forget, to check-in, the transaction will not run and you will not be paid for your work.
Our check-in process is easy! Just follow these steps:
Open the app, and go to the MY JOBS Section

Find your current shift

Click the CHECK IN button

After hitting the CHECK IN button, you will be asked if you would like to confirm your check in. Click YES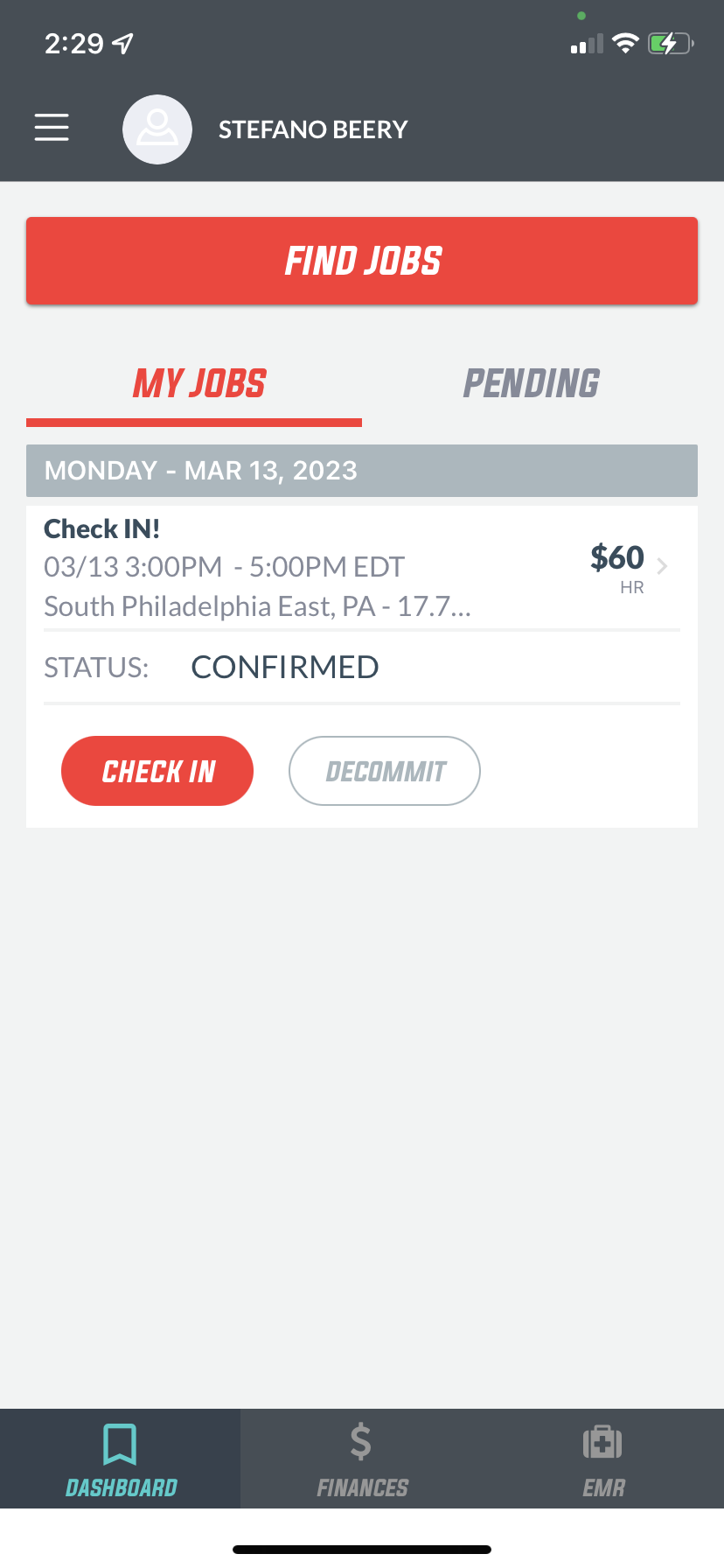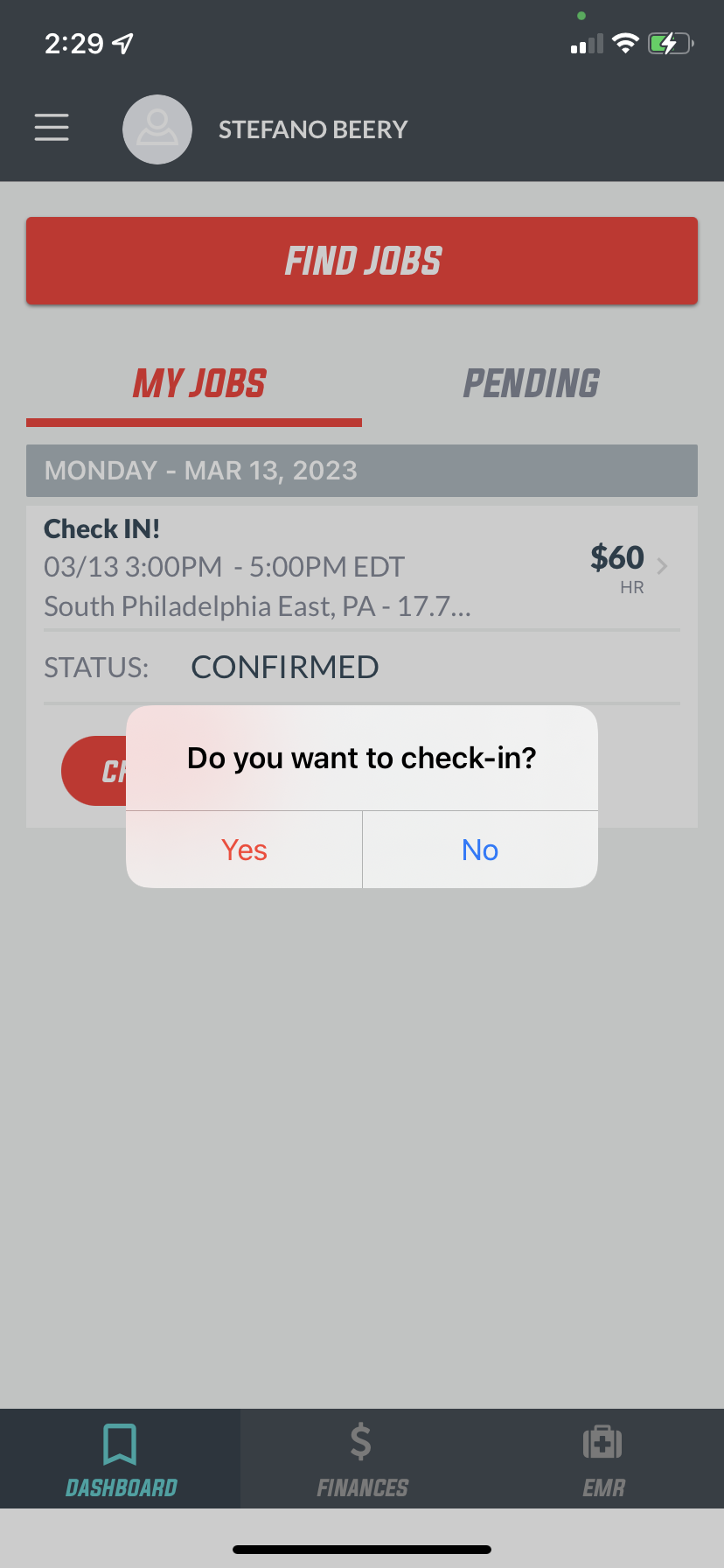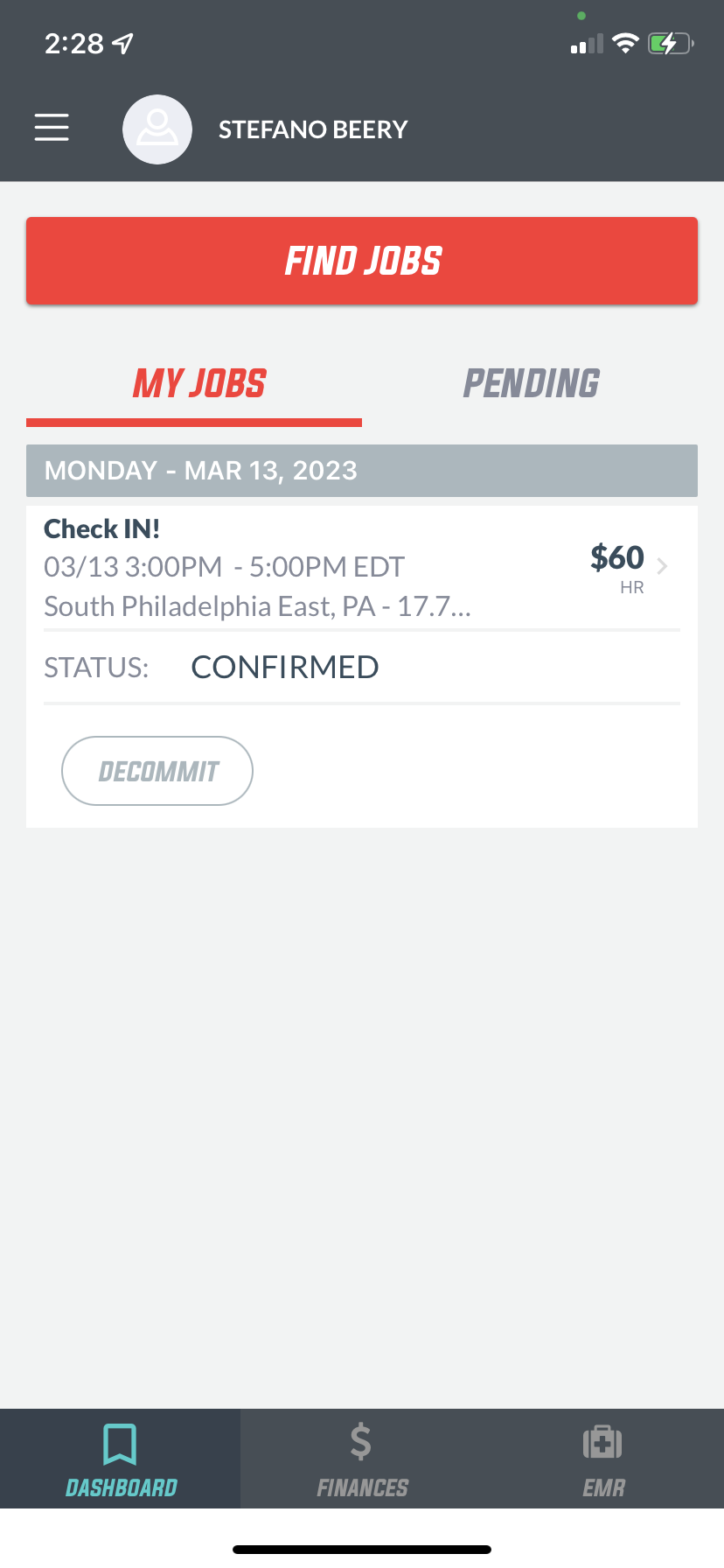 Troubleshooting
If for whatever reason on the day of your event you don't see the CHECK IN button, follow these troubleshooting suggestions:
Pull Down Refresh

Similar to refreshing your timeline on Twitter or Instagram, slide your phone screen down to refresh the page. When done successfully, you will see a a spinning 4 on your screen, which should look like this: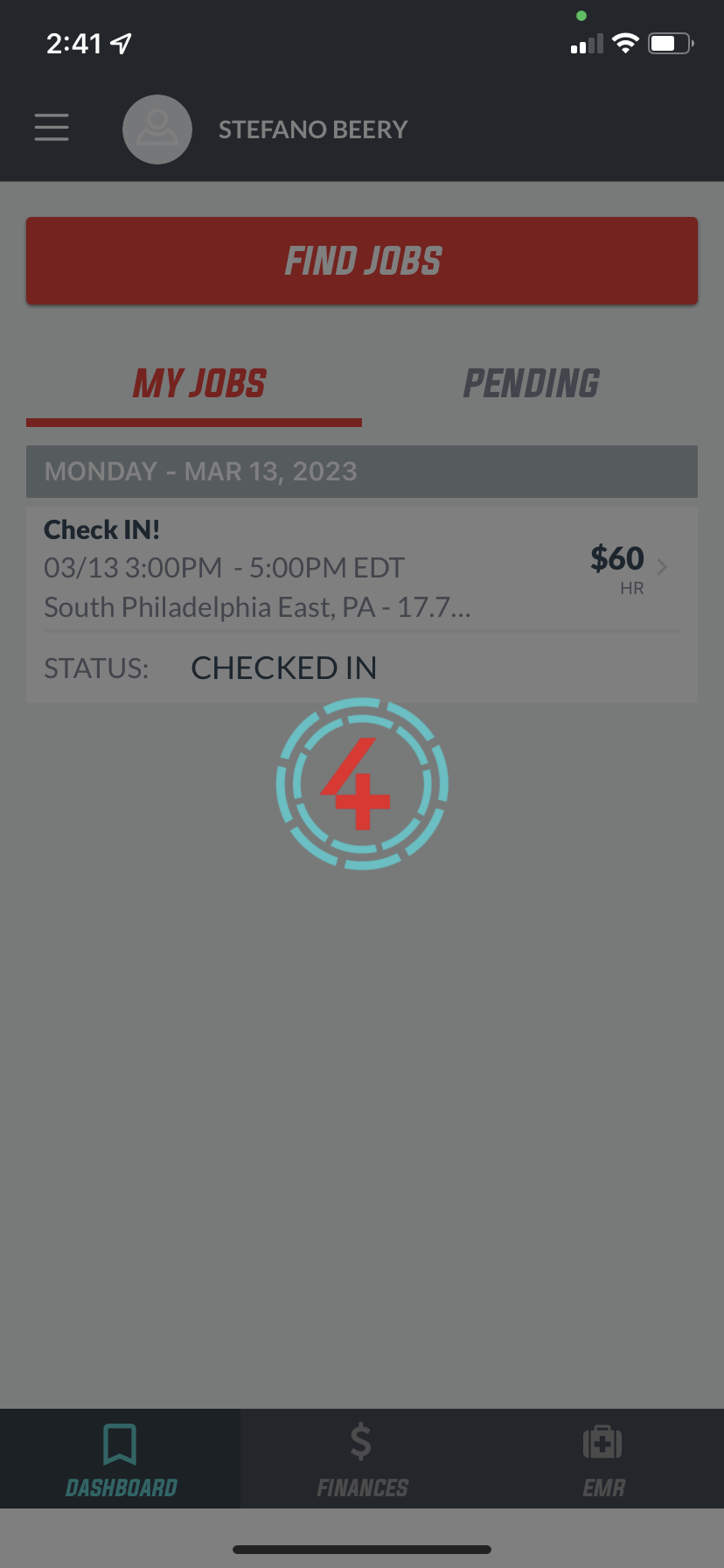 Logout/Login


Logging out of your account and logging back is another way to refresh the Go4 app. Try this and see if you see the check in button on the MY JOBS page.
NOTE: There is no "Check-Out" button, you will be automatically checked out when your shift ends. After your shift is over you will have the option to modify your shift.