At any time, you can edit the different sections of your profile. To do so, follow these steps:
Sign in to your Go4 app
Click the sidebar menu by clicking on the upper left-hand corner 3 horizontal line icon
Click EDIT PROFILE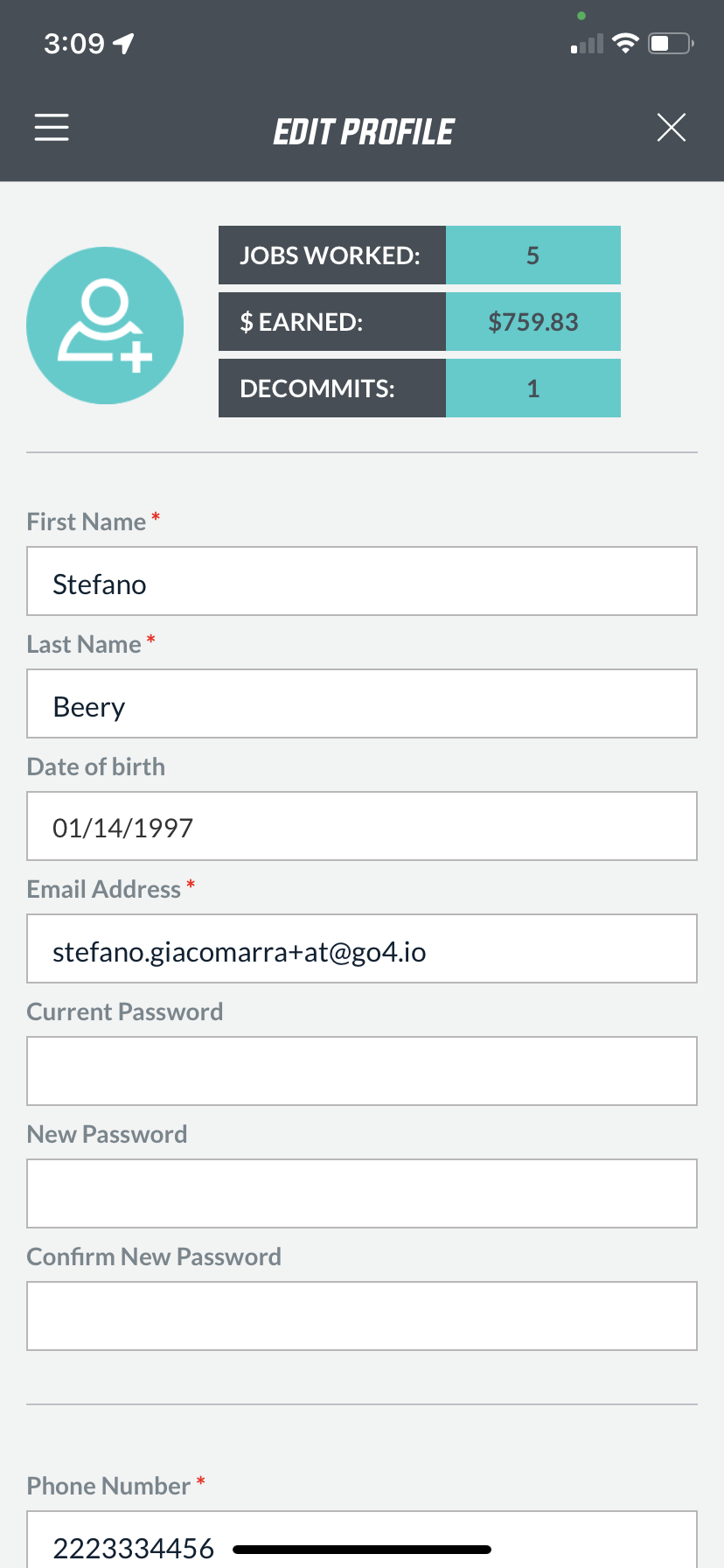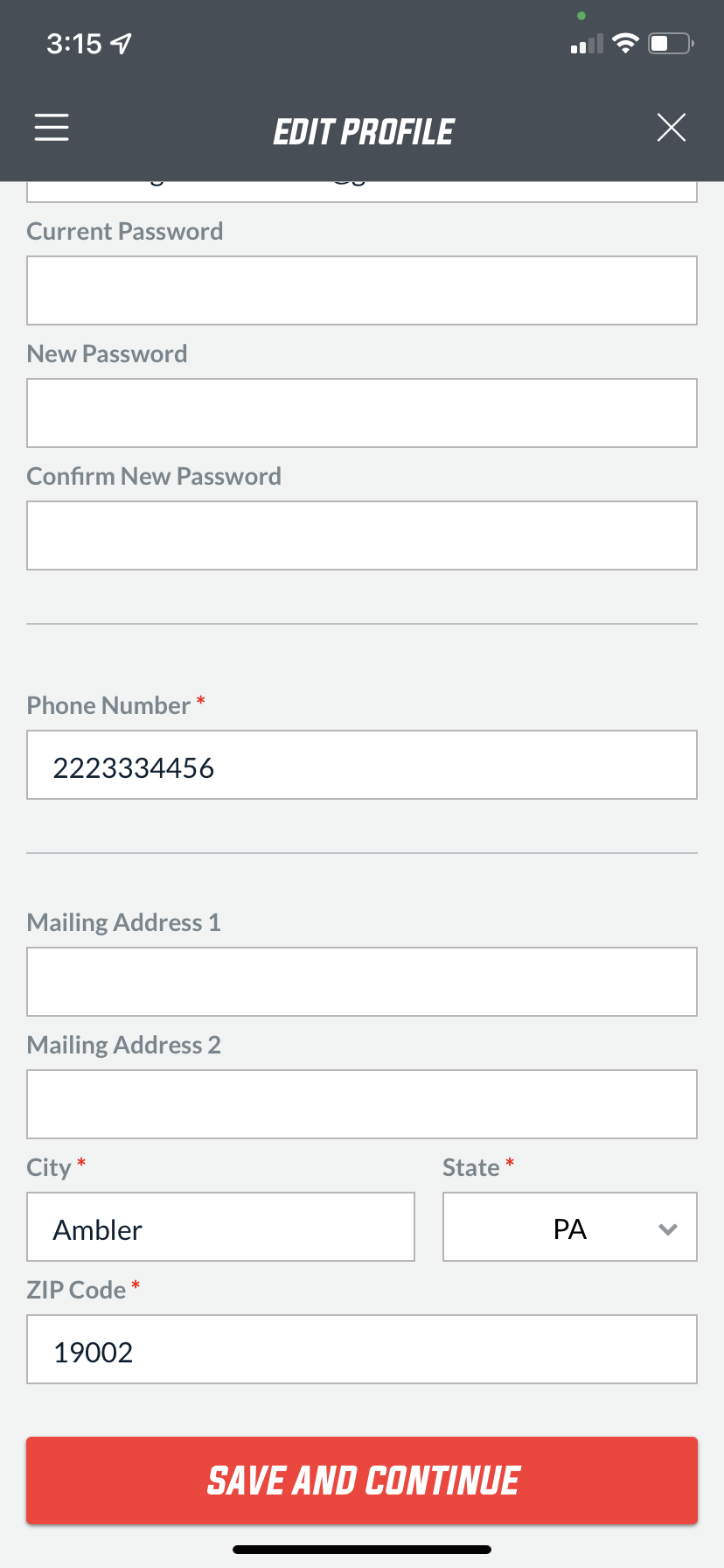 Within the profile section, you can see the number of jobs worked, money earned, and decommits. This will automatically update with more jobs you work on Go4.
From here, you can edit any of the columns that are displayed in the section,
Columns that have a red *

next to them must be filled
Columns that can be edited include:
First Name

Last Name

Date of Birth

Email Address

Password

Phone Number

Address