First Time Payments
First-time payments take about 7 business days to process. Generally, every payment after that should be completed within 3-5 business days.
Before applying for a job, you will see the ESTIMATED PAYMENT TIMELINE listed within the event card: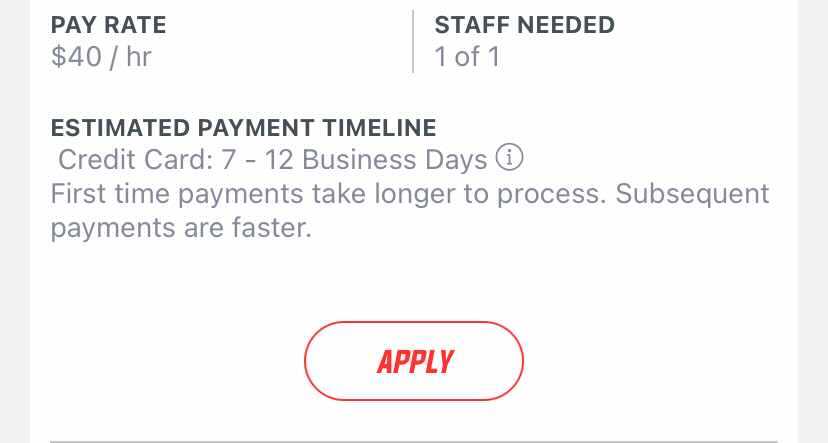 Payment Delays
It is possible that payments may take longer to process than the estimated timeline from the event listing. Some reasonings are listed below:
The Job Poster is paying using an ACH Bank Account.

ACH payments and bank-to-bank transfers can take up to 7-10 business days to process.

The bank information listed for your profile was entered incorrectly.

A message is sent to the account email stating the payment failed due to an error when entering bank information. The Healthcare Professionals can then go back to the Go4 app and re-enter the payment information. Payments will try to deposit every 24 hours or so.
The payment information listed for the Job Poster has failed/incorrect

In the event a payment doesn't process from the Job Poster end, Go4 reaches out to the Job Poster to let them know that their payment source has failed and to update it quickly so the Healthcare Professional can be compensated.